Olena Sozanska is the Key Executive MBA program of the Lviv Business School of UCU (LvBS) graduate, is the founder of the «Smart Space» project. For seven years she managed «Taor Karpaty Resort & SPA» hotel complex from the construction stage to recognition as one of the best family resorts in Ukraine. She is Member of the LvBS Alumni Council. She is currently studying at Stanford University in the "Strategies for Sustainability" program.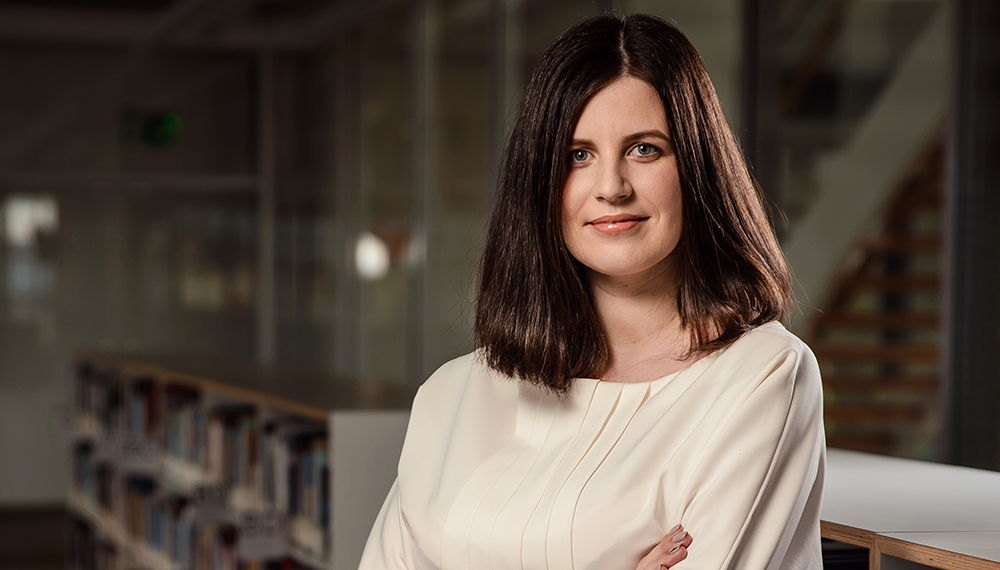 «Smart Space» – is an innovative company that transforms any surface into a multifunctional space for effective work, learning or creativity. The project team transforms office walls and desks, meeting rooms, study and children's rooms, and even entire offices and homes into a productive work area. On the surfaces offered by "Smart Space" you can write with markers and chalk, attach magnets and project images. The company is the exclusive distributor of the Irish company "Smarter Surfaces", whose products are manufactured exclusively in Ireland.
The main «Smart Space» clients are such Ukrainian corporations as:, «SoftServe», Lviv Business School of UCU (LvBS), «Intellias», «Design Bureau Hochu Rayu», «Euristiq», «Keel», «Epam», Center for Societal Innovations and others. 
«Smart Space» is a family business, and the initiator of its creation is Olena Sozanska. She spoke about her experience of starting a business during a pandemic, the role of studying in the Key Executive MBA program in her life and shared her thoughts on how corporate culture will change in the post-Covid world.
Olena, it was during the quarantine period, when many businesses were closing down or experiencing a crisis, and you and your husband set up "Smart Space". What prompted you to start your own business?
Perhaps the biggest impetus was the fact that I graduated from the MBA and I wanted it to culminate in some new step in my work. The idea for the company originated a long time ago, and I decided to shift my energy and drive that arose after the Key Executive MBA program completion into the right direction. I understood that at that point it made sense to create a company.
As for the quarantine, I think those who take such an important step in difficult times immediately have the immunity and greater strength inherent in the company's DNA to adapt and transform their business over time.
Therefore, I was not afraid at all that it was the quarantine. Rather, on the contrary, it got the adrenaline going in order to do even faster and even better and come into the market at such a difficult time.
Tell us more about your company and why is it unique?
Our global mission is to transform workspaces, creative and learning spaces into places that inspire and promote teamwork. And on a practical level we turn the walls, and not only walls, into innovative surfaces which you can interact with. What I mean is that you can write on them, attach information, design images and videos, and so on. 
   It is not only about offices, but also about educational institutions that are ready to move beyond in terms of trend approaches to learning. The same applies to houses. As the quarantine period has shown, for many it has become important to properly organize their workspace at home. Spending a lot of time within the confines of four walls, people are looking for some interesting solutions. They need extra motivation; in most cases this is an extra decorated place to stay effective. We, in our company, also felt it when we made a home office using our surfaces. Since the beginning of quarantine, the demand for such a home office has grown significantly and continues to grow.
How did the idea for such a business appear?
I travel a lot and once I attended the exhibition in Milan, which was one of the largest in the field of design. There I accidentally noticed Irish company "Smarter Surfaces", which we represent in Ukraine. It was something I saw for the first time in my life, at that time there was nothing like that on the Ukrainian market, and I "saved" this concept as a cool idea. Later, when I returned to Ukraine, I suggested that, perhaps, it could be interesting for businesses and educational institutions. So I discussed this idea with several acquaintances, by the way, from the Alumni LvBS community, and they confirmed its relevance and innovation, which added some confidence. I cherished this idea for about two years, and after studying I decided that it should become a reality.
Are you considering, perhaps, enlargement of your business?
Yes, and I even have a clear plan. We do not treat our business as a sale of individual goods or services, but as a "turnkey" solution – from an idea to full implementation. I believe that our client, like any other, now wants not a separate product, but a ready-made solution. That is why it is important for us to be present in the big cities of Ukraine.
It was a coincidence that last year, when there was the first wave of the pandemic, we launched a company in Lviv. And this year, when the third wave of the pandemic began, we entered the Kyiv market. Therefore, for us, these waves of the pandemic determine the next city we enter. Now we are represented in Lviv and Kyiv, next in line – Kharkiv and Odessa. We will move with small steps, because partnership relations are very important for us, so that the partner should be completely on a par with our vision and values. This path is not fast, but it guarantees stability and confidence in the future.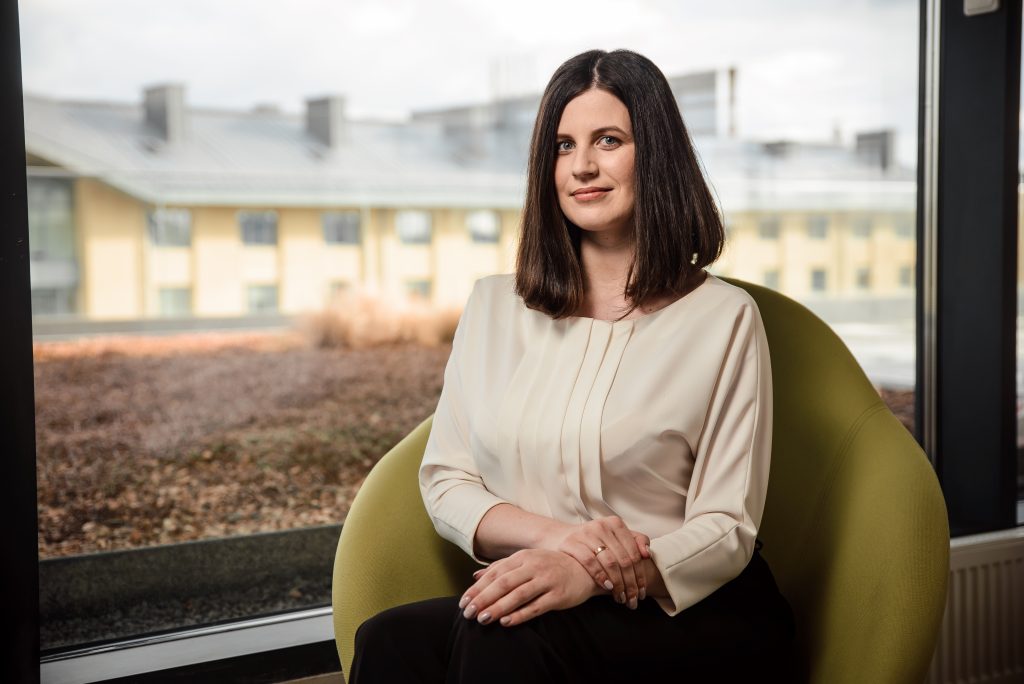 If we talk about the transition from a managerial position, because you held the position of head of "Taor Karpaty Resort & SPA" for many years, before starting your own business, what have you learn from it? What challenges have you faced?
I realized that no matter how big the company is, there is still a list of functions it cannot exist without. In a larger company like "Taor Karpaty", it has between 100 and 150 employees. Here you can assign the functions and build a system. In your own business when the team is small, many functions, especially in the beginning, I performed with a very tiny number of people. But, on the other hand, it added a fire in a belly and speed for the plans implementation. After all, a large company is clumsy and some processes cannot be implemented immediately. This is the difference. It is impossible to say that something is less interesting or somewhere there are fewer challenges. I found what drives me in both cases.
What part did studying at the Key Executive MBA program of the UCU Lviv Business School play for you?
For me, this is watershed. When I am asked about this, I always say that before going to MBA, I was warned that it could lead to significant changes in life 
Some people joked that many people either divorce or change jobs after studying for an MBA. Because values change, and so do outlooks at life, at oneself and at one's place in life.
But for me, these changes were extremely positive and breakthrough as I started a family, gave birth to a daughter and started my own business. At the same time, I remained in the management structure. It all happened during the two years of studying for an MBA.
Therefore, I believe that learning itself, in addition to knowledge and environment, encourages global changes in a person's life, if he/she is ready for them. What these changes will be depends only on the person, but they will definitely be right. If you change, everything around you changes as well.
What were your expectations from the program and what encouraged you to receive business education? 
I started to study because I needed a jolt of fresh air as far as I realized that I had already hit a glass ceiling, so in order to move on I needed to break this ceiling.  I went there understanding intuitively that I need that to answer the question "what is next?" Those were my expectations. And that's what happened. 
I couldn't predict what would happen next, apparently no one would think of such a thing. However, if you have the courage and inner feeling that it's time to break the ceiling, and then you should listen and dare! 
We know that you have not stopped and continue to support the principle of lifelong learning. Please tell us about your studies at Stanford University in the "Strategies for Sustainability" program.
Studying for an MBA and a maternity leave became for me a moment of reflection exercise and my managerial experience reinterpretation. I realized that my greatest passion was for corporate social responsibility, and later for sustainable development. I realized that this area needs to be developed and, of course, it is necessary to learn from those who are the best in this area. Having found that there was such a possibility – a hybrid program "Strategies for Sustainability" – I jumped at the chance. This is a unique opportunity, as universities such as Stanford or Oxford have not previously considered online learning or hybrid programs (partly online, partly offline). And this is what quarantine is to be thanked for.
This program aims to understand that these are the goals of sustainable development that should be the core of the company, they give the business a sense of new purpose and leads to both money and other resources savings, and to global impact on the world we all live in. This is a very interesting topic, because in Ukraine it is still in its infancy, so it is very nice that LvBS is also actively addressing this subject on various courses and webinars. This means that Lviv Business School keeps track of events, which is very inspiring.
I have already passed the online part of the training. Next is the offline part, so we are waiting for the quarantine restrictions to be raised.
So yes, lifelong learning is a part of my DNA. When I study, no matter what I study, I get insights and ideas. It is important for me to constantly look for original thoughts. This helps me to enter a flow state that allows me to be more efficient both at work and in life. That's why learning is a source of energy for me.
You have recently become a member of the Business School Alumni Council How important is the LvBS community for you personally? What continues to drive you in this direction?
 I am really grateful that there was such an opportunity and I joined the Alumni Council and I can work in a more structured way and regularly on projects related to community development. For me, the Alumni Council is the right environment and inspiration I get after every meeting and every opportunity to talk to someone in the community. Because, first of all, these are extraordinary people you feel interested with and you can find areas of common interest with, regardless of the field these people work in. And secondly, it is a feeling that we have a common field of values, understanding and trust. In fact, it is very important, because the first question you ask yourself in the business environment is "what does this person need?" Here you understand that nobody needs anything, everyone is ready to help and support. It also gives me a breath of fresh air and excitement.
I had some ideas for projects and we have already started to implement them, in particular, the Book Club for the alumni community. Now, in the Alumni Council, I am planning to do this and many new projects, having already enlisted the other members of the Council and the school management's support. They are very loyal and happy to accept any initiatives, even the craziest. That's why I want to do something; I have someone to do with and someone for.
If to speak about post-Covid future, imagine that the quarantine will end soon. How do you think companies will return to "normal pace of life"?
I remember Valery Pekar's words, who once said, "Why do you think there is any notion of normal?" As it was, it certainly will not be. We are already feeling this while cooperating with our regular customers, because they have already begun the process of realizing that the offices will not be exactly as they used to be, because the approach to work, study and everything else is changing. We probably do not realize what it will be like and where it will take us. You just have to be flexible and quick enough to be able to notice the signals and trends that are forming and will continue to form in the post-Covid world.
Keep your eyes wide open and be prepared to accept the inevitability of changes which have already begun. I think that the one who thinks and adapts fast will win.
Looking back and having business experience during the pandemic, what three tips would you have given yourself at the beginning of quarantine? What would you, as a leader, do differently?
First of all, I would have realized and made it clear to the team that the pandemic was not with us temporarily, but it would last for a long time. This would immediately have affected our planning-time frame. Based on this, I think the three tips would sound like this:
The first tip. To look at new trends and niches faster than we did. That means to understand that the home office trends are gaining momentum, etc. We have already begun to catch it part way through, rather than foreseen immediately.
The second one. I would have allocated my resources with the idea that that would take a long time. We are talking about financial, human resources and so on.
And the third one. I would rather started thinking about more sustainable solutions in terms of partnership and, in general, built a more sustainable foundation that would allow me to plan for a stable future for the company.
To your mind, don't we find excuses for many of our own managerial mistakes because of the quarantine: procrastination, inability or unwillingness to make decisions, postponement of any strategic changes?
100 %. In general, I think the first thing people do is trying to find a cause-and-effect link, not just accept the challenge, especially when it comes to their responsibilities. We can talk a lot on that matter and Daniel Kahnemann writes eloquently about it (an American-Israeli psychologist known for his bestseller, "Thinking Fast and Slow"- editor's note), but that's the way we are. By the way, this book was the first one we discussed at the Book Club. So the easiest thing we can do is to admit the mistake. Only then will we be able to notice when we try to find excuses for some of our imperfections.
I sometimes also hold myself on the idea that I want to blame the quarantine or other circumstances for my delays. I will say a cliché, but when one door closes and something stops working, something else appears. The only question is whether we have enough knowledge, resources and openness to see these new opportunities.
What new habits will you take along with you after the pandemic?
Habits connected with online. First of all, it is not necessary to waste time for commuting, because many things can be solved online or by phone. Another useful habit, I repeat, is to catch trends and see new opportunities in this turbulent time.
And, of course, washing my hands and wearing a mask. We often laugh about "washing our hands", but here it is worth mentioning an interesting point. While studying at Stanford, we looked at the case of "Unilever" (a huge corporation that includes "Dove", "Lux", and many other well-known brands) that has launched a campaign in India which teaches young children to wash their hands properly. It's called "Help your child reach the age of 5" and it's all about hand washing. After all, there is a very high mortality of children under 5. And this, by the way, is also about the sustainable development goals. We live in a country where only now, apparently, we have thought about how to wash our hands properly, but for some people it is a matter of life and death, especially for young children. Therefore, hand washing is also a good habit.
 How do you think the "company-employee" relationship will change in post-pandemic times? What, perhaps, new values in corporate culture will we observe in the world that has overcome COVID-19?
I think that those who have learned to build trusting relations on both sides before the pandemic will have the best chances. After all, the remote work mode, when the authoritarian regime no longer works, requires from a person to be self-motivated to achieve results. And it is very important to understand properly, to have common goals and motivation systems, so that companies can develop thanks to dedicated, loyal and result-oriented employees.
Therefore, I think that the issue of trust and shared vision will be key point for the leaders and their companies' prosperity.
The speaker was Natalia Fanok